Click on a picture to play video clip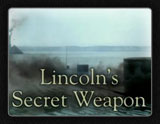 Lincoln's Secret Weapon, for NOVA,
follows a team of elite Navy divers as
they search for the wreck of the ironclad warship, USS Monitor, which battled the Confederate Merrimack in 1862. The program won a Cine Golden Eagle award.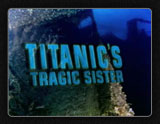 Titanic's Tragic Sister a History Channel special about Britannic, sister ship of the world's most famous ocean liner is another Cine Golden Eagle winner.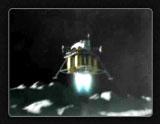 Living on the Moon, on the National Geographic Channel, looks at plans from NASA and other space programs to establish a permanent base on the moon and develop a lunar economy.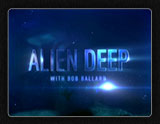 Alien Deep with Bob Ballard The man who found the wreck of Titanic goes in search of the world's oldest shipwrecks at the bottom of the Mediterranean and Black Seas.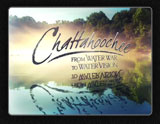 Chattahoochee: From Water War to Water Vision tells the story of the 20-year struggle between Georgia, Florida and Alabama over a key river system they share.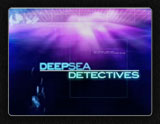 Nan Madol: Another Atlantis?, The History Channel's Deep Sea Detectives explore a mysterious stone city off a remote island in the Western Pacific.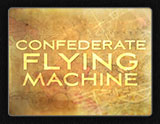 Confederate Flying Machine Richard Ogelsby Davidson, a little known inventor, tried to build a flying machine 40 years before the Wright Brothers, to save the Confederacy.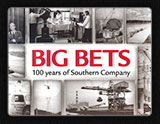 Big Bets For 100 years, through boom and bust, war and peace, Southern Company has been the leading supplier of electricity to much of the southeastern United States.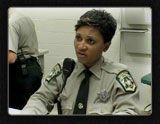 Keeping Your Guard Up educates corrections officers on the risks of HIV and Hepatitis infection in prisons. Produced for School of Public Health, Emory University.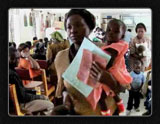 Global Health in Action showcases a Centers for Disease Control and Prevention program to help people living with HIV in Uganda.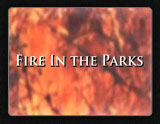 Fire in the Parks shows how the National Park Service uses controlled burns to prevent wildfires and restore natural landscapes in parks across the Southeast.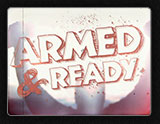 Armed and Ready Kevin Connolly, a man born with no legs but big dreams, visits NASA's Johnson Space Center to find out if he has what it takes to become an astronaut.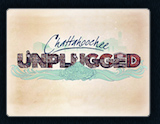 Chattahoochee Unplugged It began as a dream – "What if we remove the dams?" Now it's a reality, restoring a stretch of river and creating the world's longest urban whitewater run.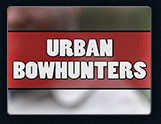 Urban BowhuntersWork in progress.An ancient art reborn in a modern setting. Two rival teams hone their skills with bow and arrow to hunt for white-tailed deer in Atlanta's sprawling suburbs. But these urban bowhunters must first overcome the fears of wary neighbors and much else before the chase can begin.